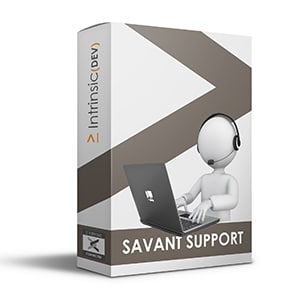 Savant Enhanced Remote Support Session
Help is on hand… Whether you need some assistance setting up one of our Savant drivers, want some general help configuring an install, need additional tuition on an aspect of Savant, or if you simply don't have the time to program a system, then this remote support service is for you!
With our team comprising several leading international trainers and high level technicians (we're confident you'll find us the best tech support team in the industry), we are able to offer blocks of time to help you with your needs.
To arrange enhanced support: Please submit a support request ticket using our standard support portal prior to purchasing to arrange a convenient time slot.
We offer the following support services remotely:
System Setup and Configuration
Driver installation (Generally 30 minutes)
Training (to individuals or teams)
System Diagnostics
Trackback URL https://intrinsicdev.com/downloads/savant-enhanced-remote-support-session/trackback/